Who doesn't desire a well-performing knife that can slice tomatoes effortlessly and boneless chicken pieces with perfection? Well, it has always been a dream of people to have the best of everything in this world. And everyone desires to have the best chef knife in the world as well because a quality knife can do wonders for your cooking experience.
A good pair of chef knife is a necessity in the kitchen, especially when you are cooking for family or your guest. It can help you prepare your food evenly and perfectly within a quick time. A perfect knife will always give you a professional edge in your culinary creations. It is also ideal for anyone who loves to cook at home.
In this article, we will take a look into the world's best chef knife and what makes it the best that it stands out from the rest? We will also take a closer look into its design, qualities, and price. Stay with us to know further about the best chef knife in the world.
Shun Classic 7 Inch Hollow Ground Handcrafted in Japan (Best Chef Knife In the World):

Shun is one of the most popular brands of kitchen knives. The Shun series of chef knives are among the best in the world. They are known for using high quality materials and advanced technology to create precise and attractive knives.
Shun classic 7 Inch hollow ground chef knife is the world's best chef knife for the performance and qualities it provides. If you have been using a European style knife you will notice that they have softer steel and they're made of thicker blade. Whereas, Shun is completely different from them. The Company makes one of the best chef knives in the world.
From initial design to the final machining. The Classic Chef Knife was created with one goal in mind: to produce a knife that would exceed expectations.
Check out our article on Santoku vs Chef Knife
Steel used in Knife:
Shun Classic knives are produced from the finest high carbon stainless steel which allows the knives to have a razor sharp edge and remain sharp longer than most knives.
Classic 7 Inch Knife uses hard steel to a steeper 16 degree angle that holds edge longer. And cuts more like a European blade and it uses carbon, cobalt, vanadium and chromium for durability and corrosion resistance. The Shun Classic 7-inch chef Knife is a workhorse in the kitchen.
Additionally, with its traditional Japanese design, and Damascus-clad blade. This knife features a sharpened hollow-ground edge to ensure the smoothest of cuts every time.
Note: Use a gentle soap to clean the blade and handle of the knife, and then dry it immediately. Lastly, Store the knife in a wooden block or knife case so it doesn't get rusty.
Handle of the Knife: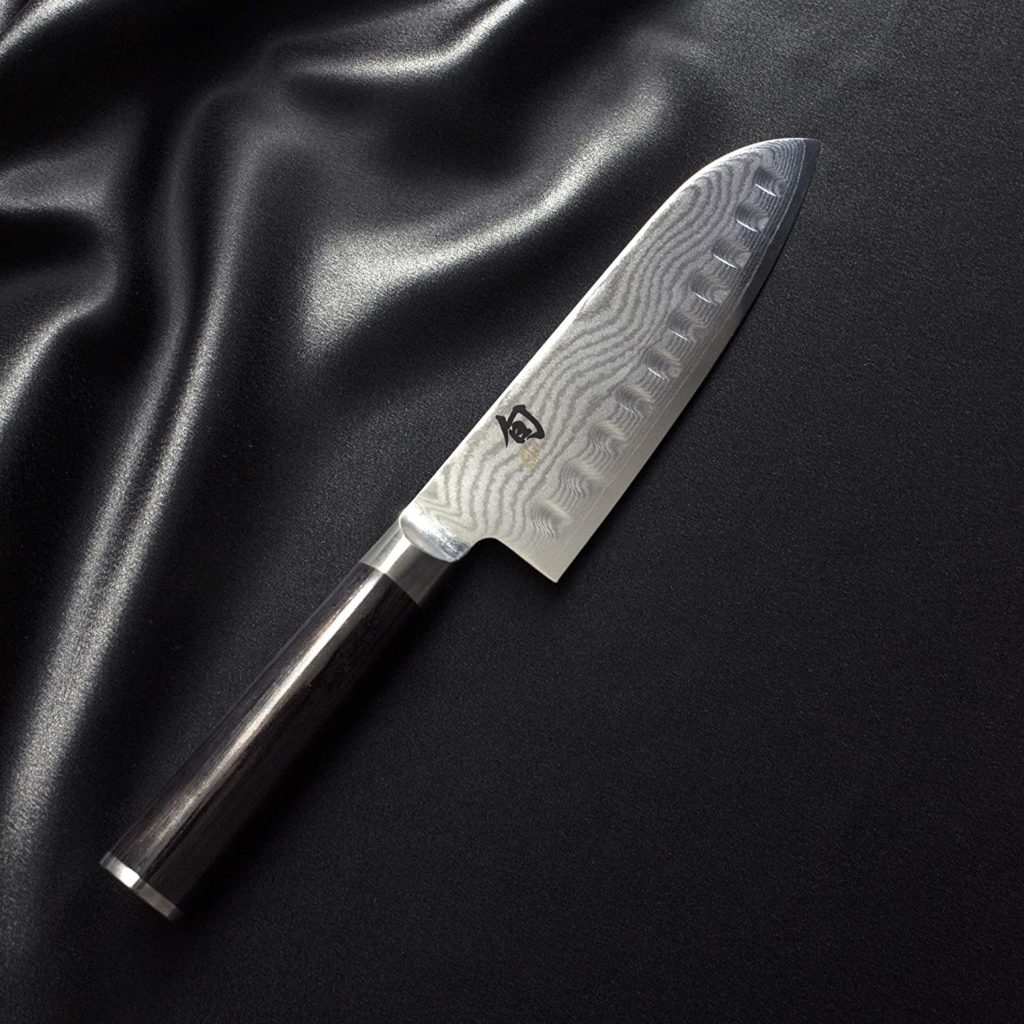 Shun Classic Kitchen Knives are designed with a deep, comfortable, extra wide contemporary styled handle that is made from an impregnated resin that resists staining and degradation from moisture and oils.
The D shaped handle fits comfortably in your hand. And provides a solid grip for a lifetime of use. Each knife features a full tang which extends into the bolster, fusing blade and handle together for strength, balance and beauty. The black Pakkawood handle provides a beautiful statement piece to any kitchen.
Usage of Knife: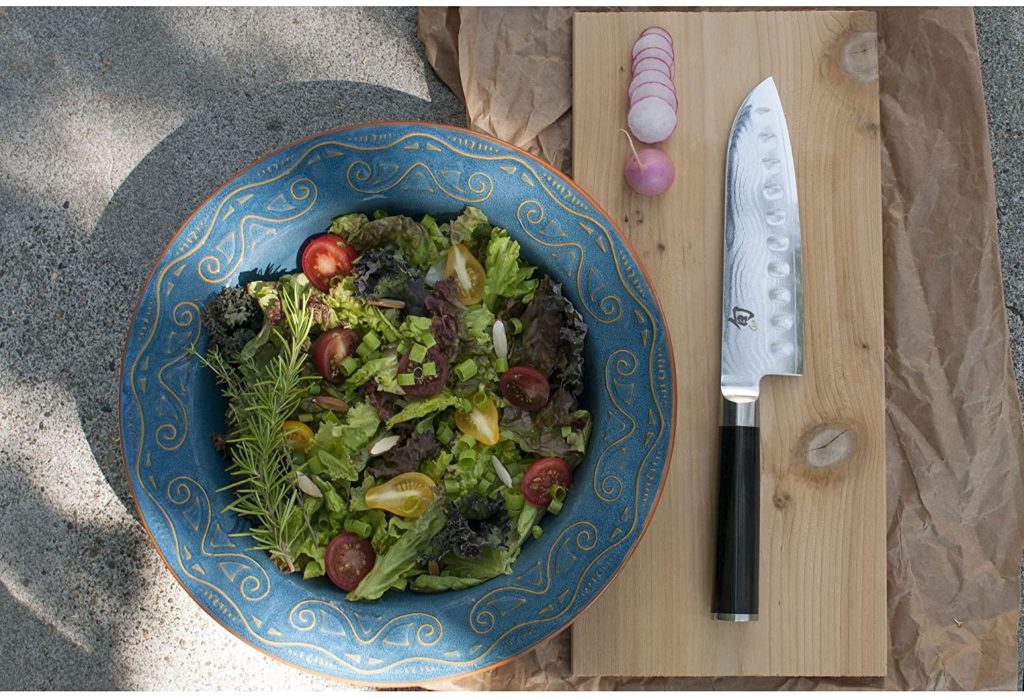 This Shun Classic 7" chef's knife is perfect for slicing, chopping and dicing fruits, vegetables, meat and fish. You can use this knife for a broad range of kitchen activities. It also works well when slicing breads and pastries.
It's obvious that Shun have taken care to design a knife that can meet the needs of any chef, from beginners to professionals.
Price of the Knife:
The premium chef's knife has a price of almost $150. Which in my opinion is fair for the value it provides. I bought it and used for three months and I was super happy with its performance. This knife makes slicing or mincing vegetables super easy with its superior sharpness. Not only that, it is very attractive and will look nice on display in any kitchen.
Final Thoughts on World's Best Chef Knife:
Based on a survey of popular cooking magazines, many people believe that the MAC MTH-80 is the best chef knife in the world. But this isn't true, because MAC MTH-80 can get chipped very easily. And if a knife can get chipped easily, it can't be considered the best. Of course, it's more durable than many other knives but still. I will not recommend it as the best chef knife in the world.
In my opinion, The Shun Classic 7 Inch Hollow ground Chef's knife takes the crown of Best Chef Knife In The World. As it cuts through vegetables and meats easily without getting chipped or dulled.
What do you think about the world's best knife? Let us know in the comment box below.