It might surprise you to learn that there are many cookware products being sold today that are actually made outside of China, but you'd never know it unless you looked at the fine print on the box or the manufacturer's website. In this article, we will take a look at some of the best cookware options that are manufactured in other countries and explain why those products are so much better than anything made in China.
Read on to learn more about these top-notch Cookware Not Made In China and how they compare to their lesser-quality Chinese counterparts.
Use links below for easy navigation
Cookware Made In China
Most people think that all cookware is made in China. Truth be told, some of the best cookware available today is made in different countries, especially ones with high-quality management systems and strict quality controls to deliver products of the highest standards. Even though there are brands that manufacture in other countries, most of the cookware that is available today in the market is made in China.
Let's take a look at Best Cookware Made In other countries.
Cookware Made In USA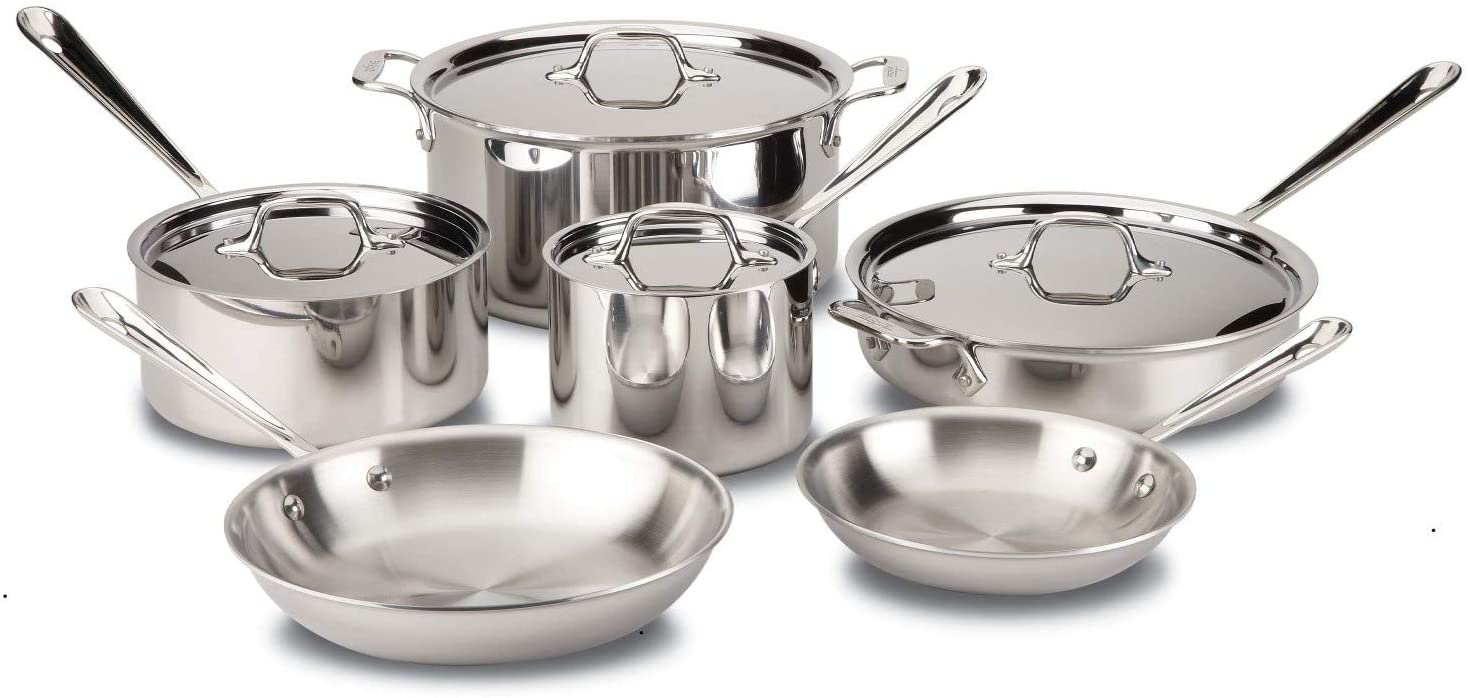 All types of cookware are not made in China. You can find many brands that make their products here in the USA but it is not clearly said because sellers don't usually say it out. While there are several brands, I have reviewed and listed only a few which offer high-quality products that you would love to buy for a reasonable price. Check out our article on Best Cookware Made in USA
All-Clad – Stainless Steel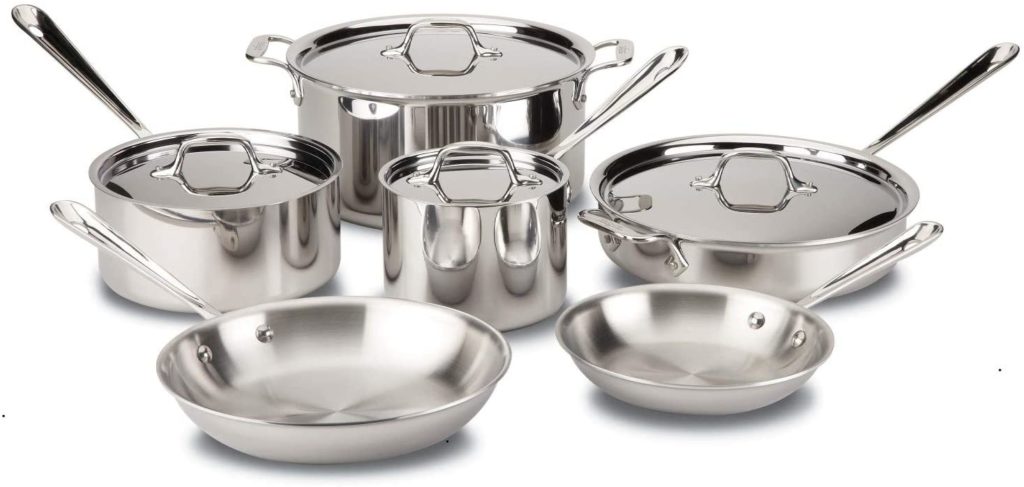 All-Clad cookware has spent over 50 years perfecting its cookware line. Their cookware is known worldwide and is commonly the most recommended by professionals. With their stainless steel cookware made in the USA, All-Clad is a brand Americans have trusted for decades.
All-Clad has several collections of cookware that range from the Signature Stainless Steel to Copper Core and the new nonstick collection. However, their stainless steel cookware is the best selling collection of the brand which is known as the D3 and D5 series.
Made In – Stainless Steel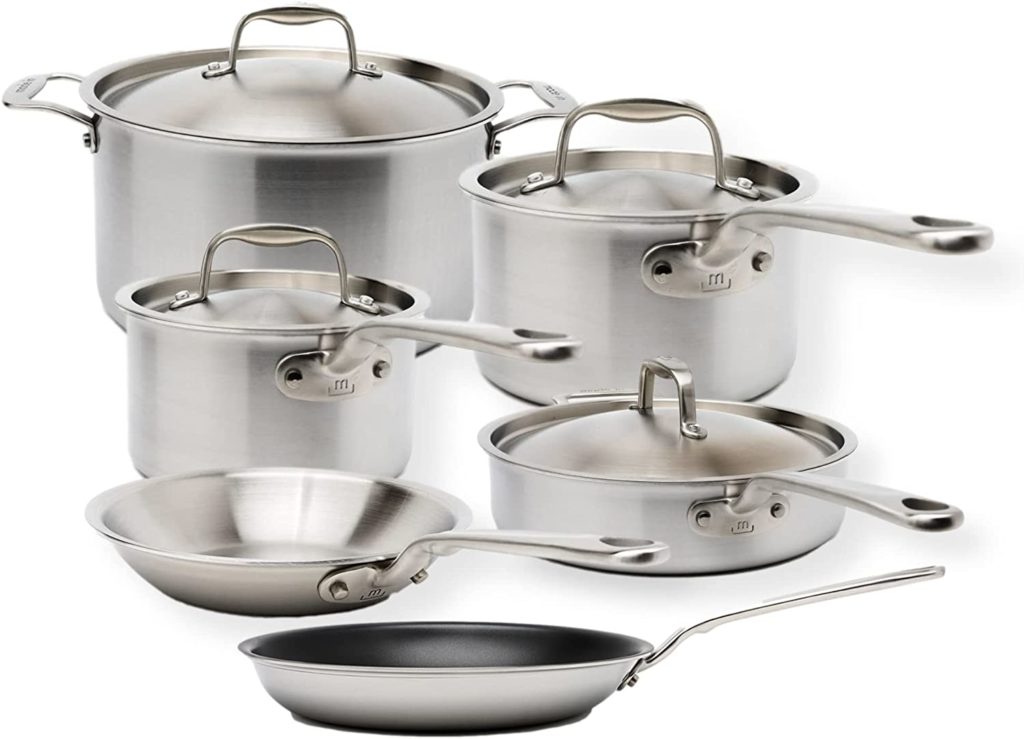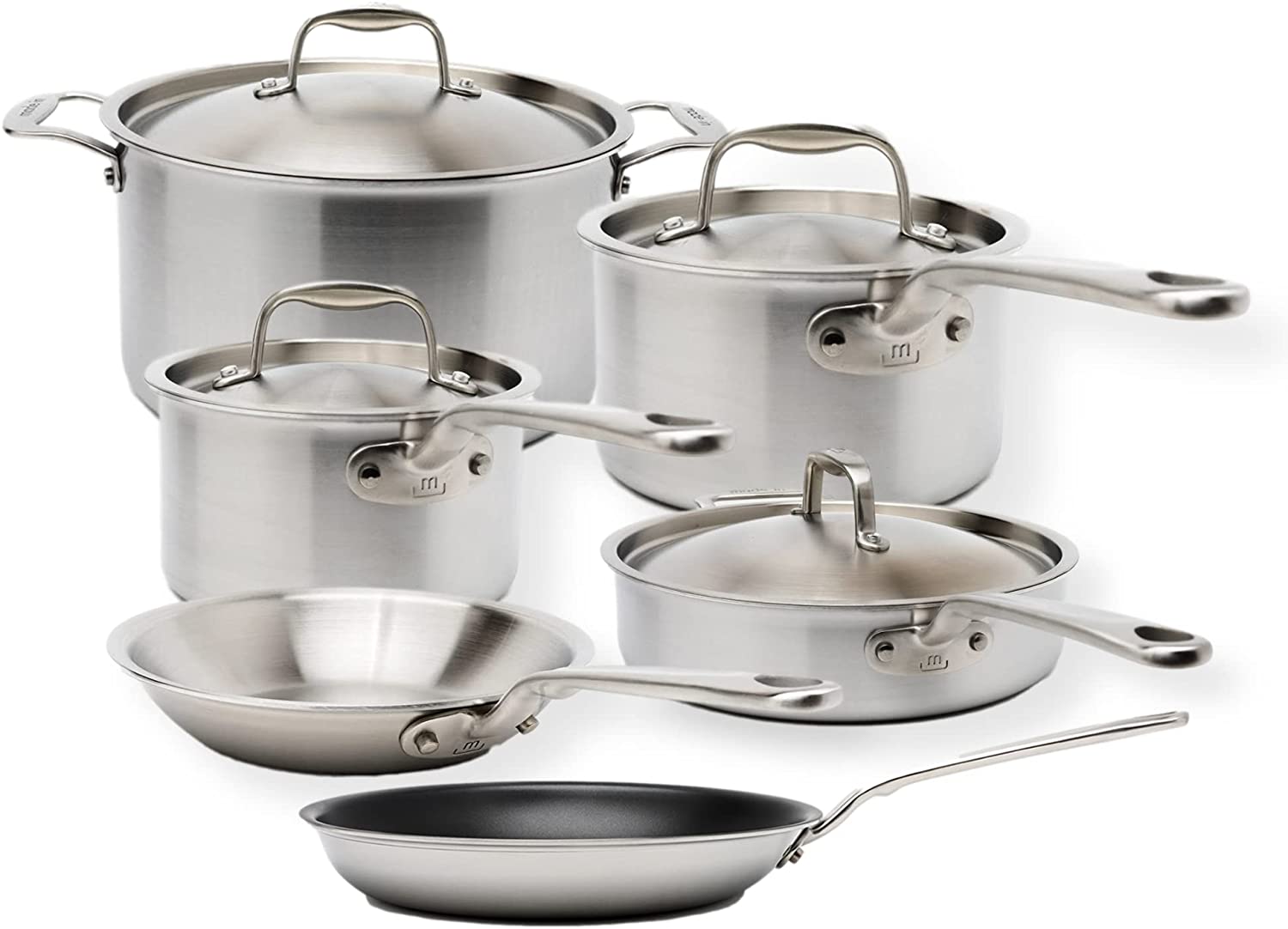 Made in is a new American brand but it's making a great name in the industry.
Whether you're a new cook or someone who has perfected the art of using a skillet. Made in has something for you. Made In cookware is made out of all-natural materials and crafted with care by skilled American craftsmen. These materials include stainless steel, aluminum, copper core, and carbon steel.
Made In stainless steel 5-ply cookware has almost the same quality as All-Clad but slightly at a lesser price.
Lodge – Cast Iron Skillets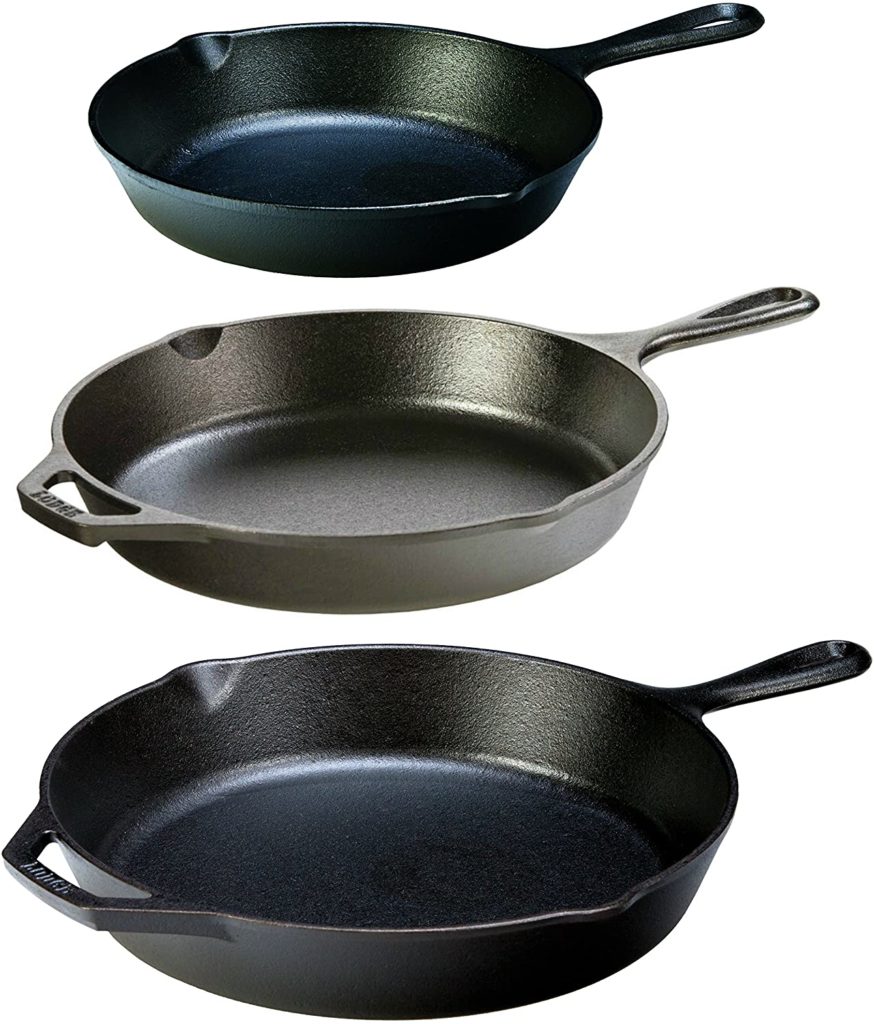 Lodge is a company that was founded back in 1896 by Joseph Lodge and his son, William. They began their operations from the small town of South Pittsburgh, Tennessee. It was started as a small shop specializing in hardware. However, it is now regarded as one of the best cookware manufacturers around the world.
If you've been cooking with cast iron for any amount of time, chances are you're familiar with Lodge.
As one of the most popular brands in cast iron cookware, it has a large selection of various pieces and sizes to fulfill the needs of the average home cook. At the same time, with such high demand, there are plenty of Lodge products available at brick-and-mortar stores and big names like Amazon.
Related: Cast Iron Cookware Made in USA
Cookware Made in France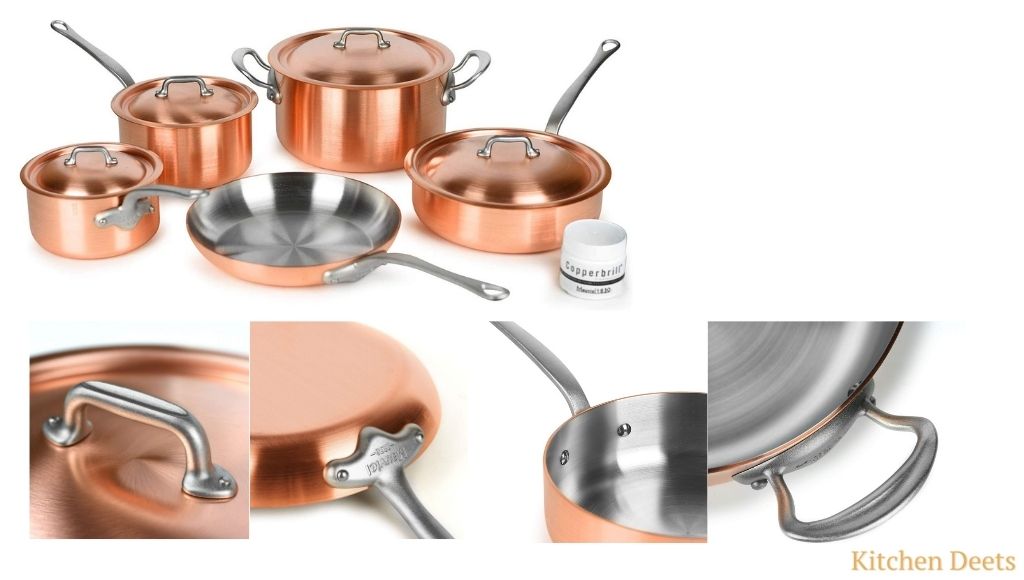 French-made cookware is revered for its high quality and overall performance, but it can be prohibitively expensive for many. One of France's most famous manufacturers, Le Creuset, offers a wide range of cookware made in France.
Le Creuset – Dutch Ovens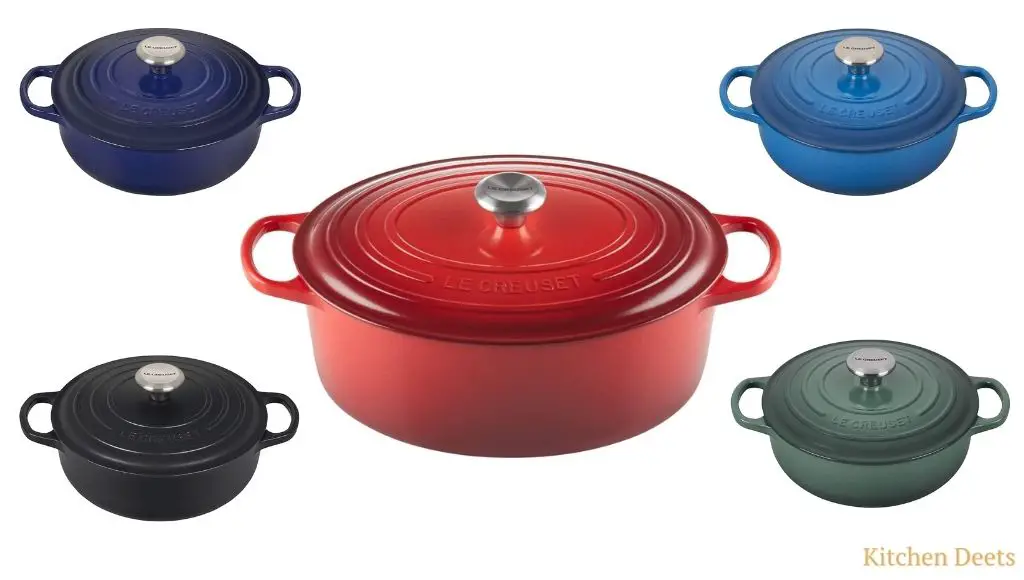 Le Creuset, a famous French cookware manufacturer became famous for its colorful Dutch ovens and other kinds of cookware. It is now one of the most trusted cookware companies in the whole world. But what is its history? How did it start?
The company was started 97 years ago in 1925 by Paul Van Zuydam and his two friends. They were fascinated by fire and its effects on metal, so they decided to make pans that would become their legacy—the ultimate expression of the artistry of iron. The world would soon fall in love with these distinctive French enameled cast-iron creations.
And today, the company is continuing its tradition by creating timeless collections designed around certain themes, such as Le Creuset Heritage and Le Creuset Signature.
Related: Best American made dutch ovens
Staub – Enameled Cast Iron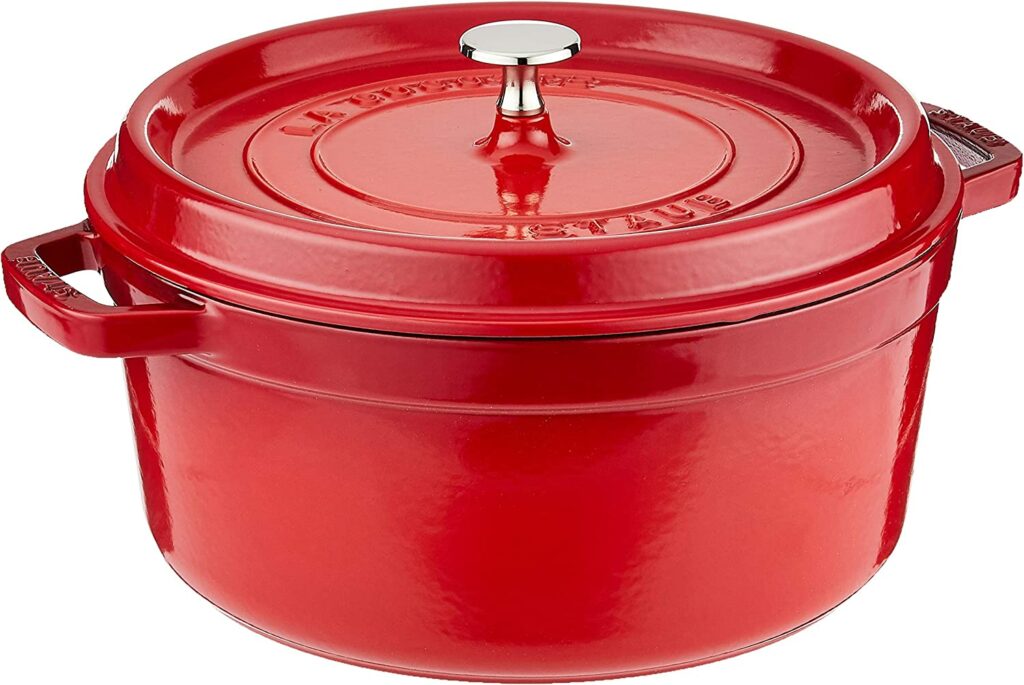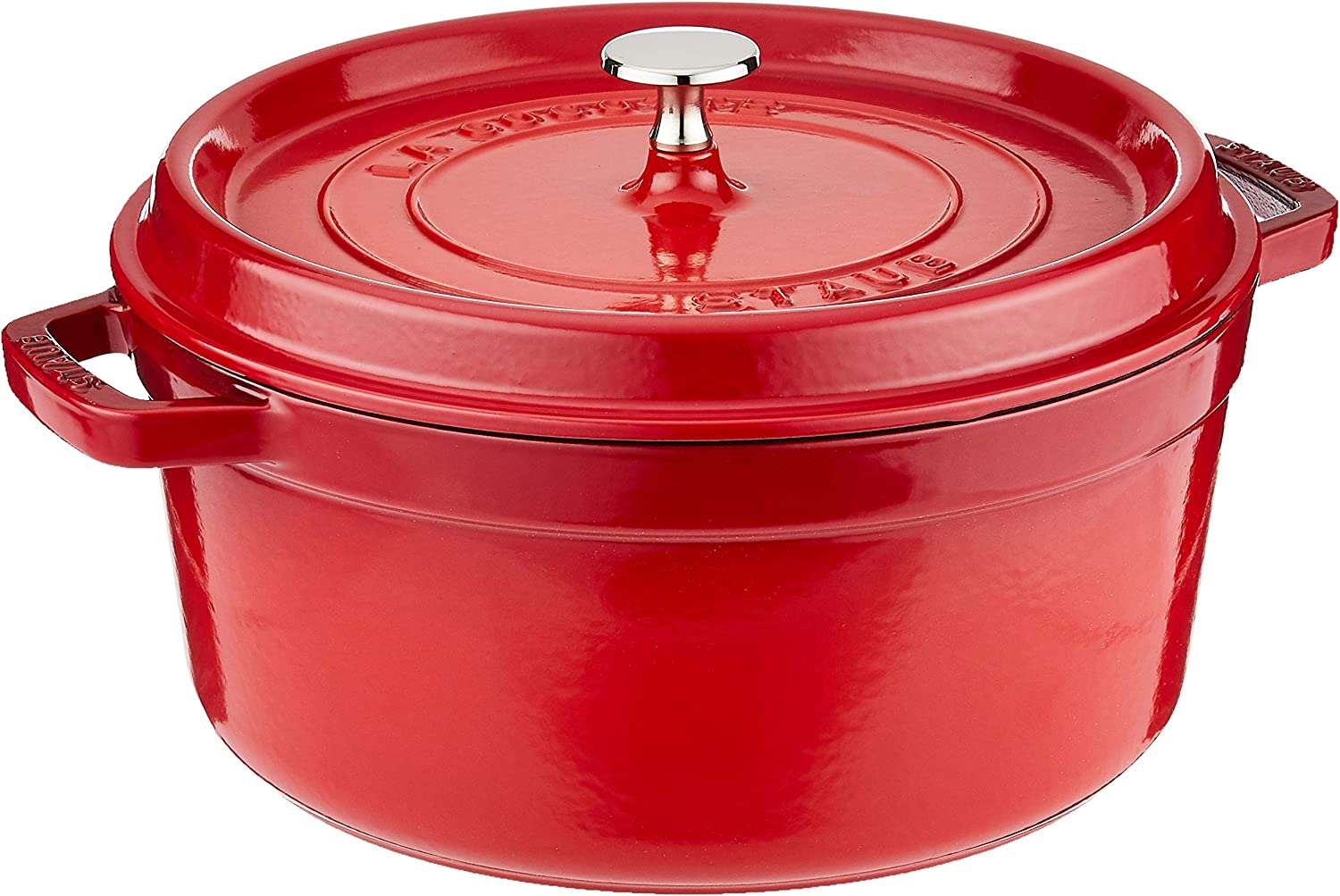 Staub enameled cast iron cookware is made in Alsace, France, since 1974 by Francis Staub.
Francis Staub began his business in Alsace with the vision of combining functionality and design with a wide range of colors. Available in a variety of shapes and sizes that can be used individually or as part of a collection on your stovetop, their classic pans have same color elegant lids making them look as stunning as they perform.
Staub combines beautiful form with quality and precision. When you cook with Staub, you'll feel the difference in comfort, even before touching it. Staub's cast iron cookware offers superb heat distribution and cooking results.
We love how the function and design are harmoniously combined to create distinctive and desirable cookware that can enhance your kitchen.
Related: Dutch Oven Not Made in China
Mauviel – Copper Cookware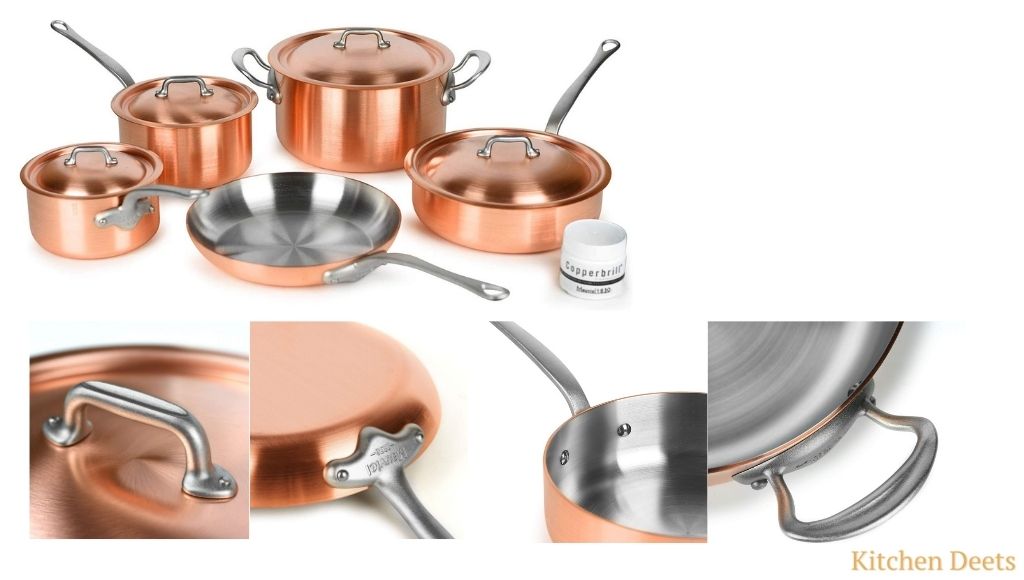 If you're looking for high-quality cookware from France, look no further than Mauviel. This brand has been around for over 200 years and is one of the most well-known French cookware makers. They offer numerous options for all your cooking needs but their best products include copper, stainless steel, and aluminum. They also offer a few non-stick options if that is what you prefer.
Copper is the most popular option with Mauviel cookware because it is perfect for all your daily cooking needs. The best part about this brand is that they are known for their amazing craftsmanship and attention to detail so every piece looks and works amazing.
De Buyer – Carbon Steel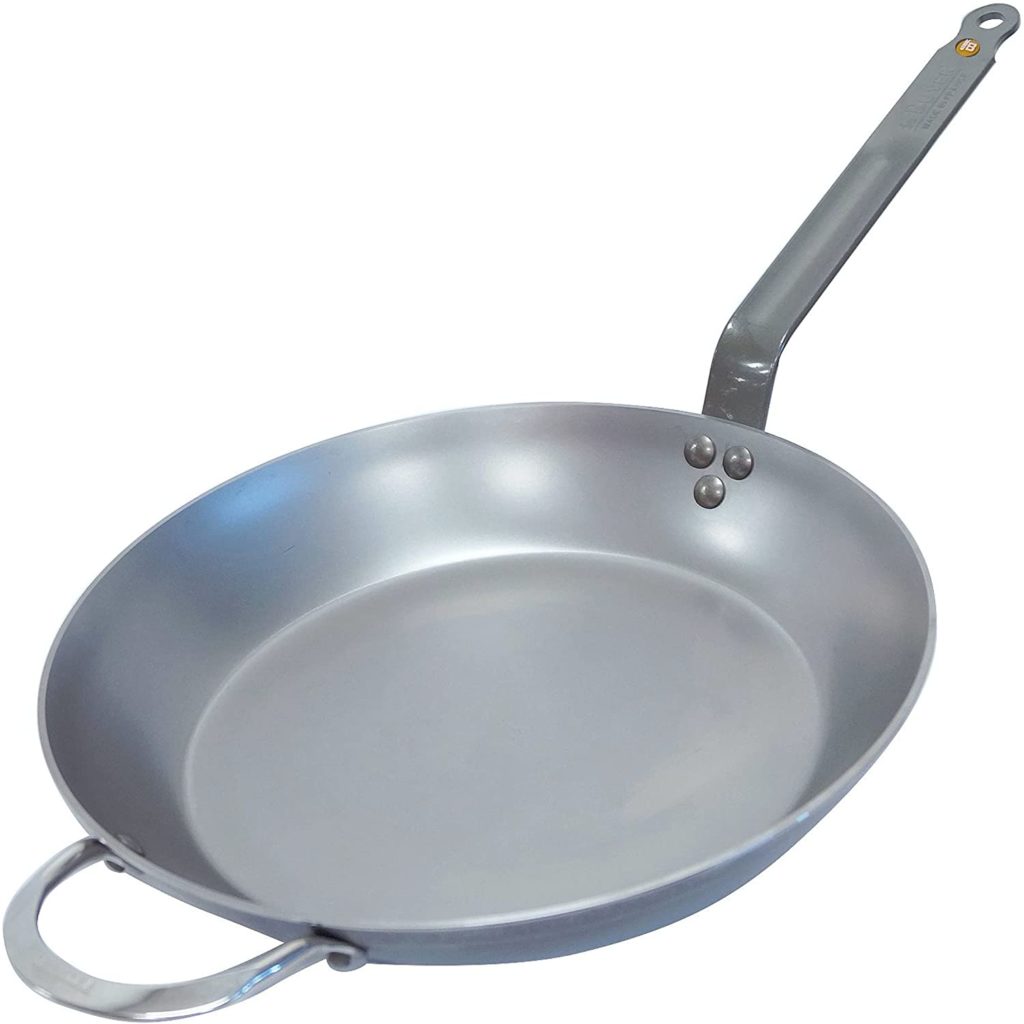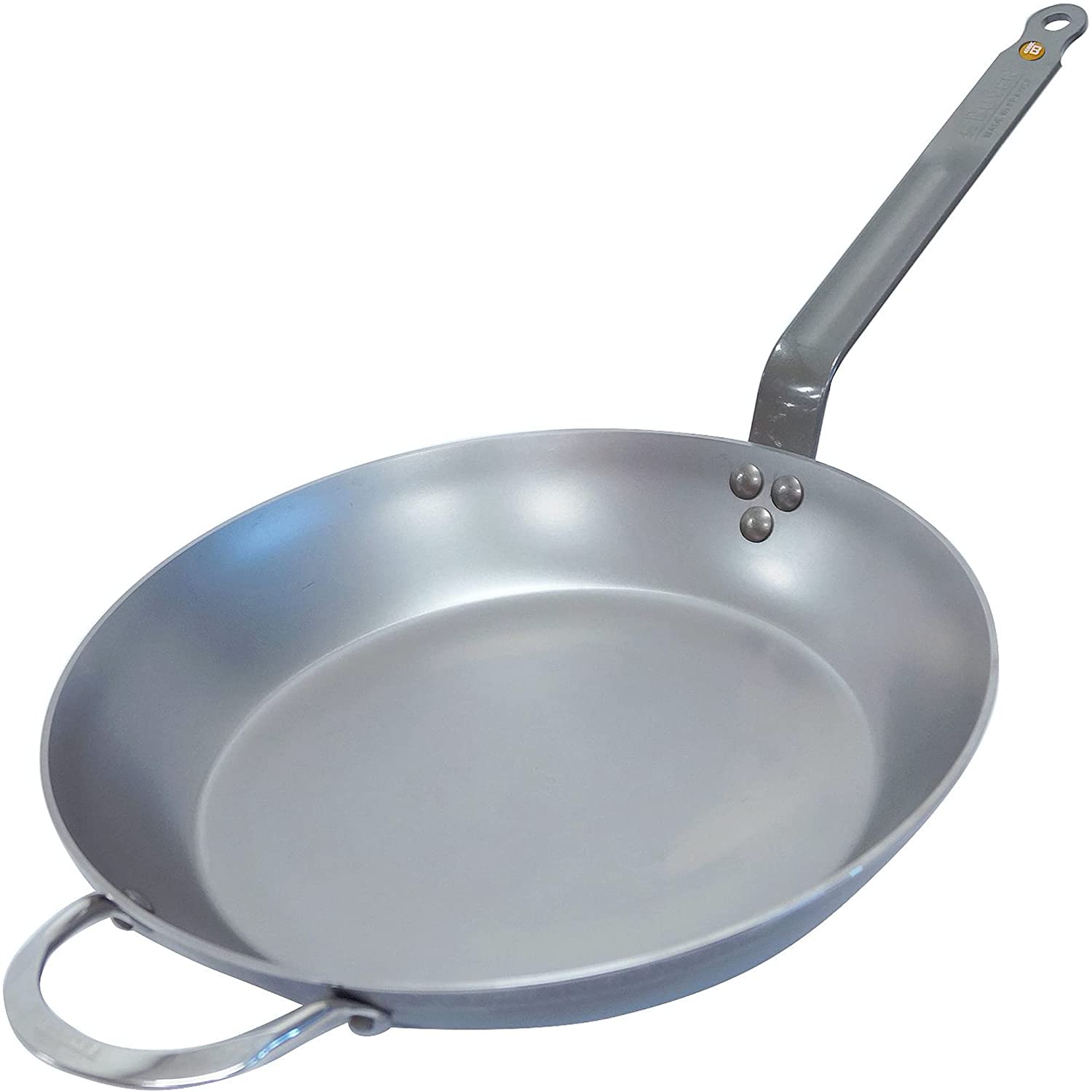 French cookware has long been renowned for its finesse and quality, earning it the reputation as the finest in the world. It is no surprise then that de Buyer cookware, founded in 1830 by Victor de Buyer, continues to produce cutting-edge cookware from its original French factory.
The brand makes some of the best cookware that helps you to serve your food really well and maintain it for a long time with its unmatched quality. de Buyer cookware is made from high-quality material that heats very fast and retains heat quite longer than any other material.
Their belief in quality, craftsmanship, and durability has been the driving force behind their success.
Related: Best 14 Inch Frying Pan
Cookware Made in Italy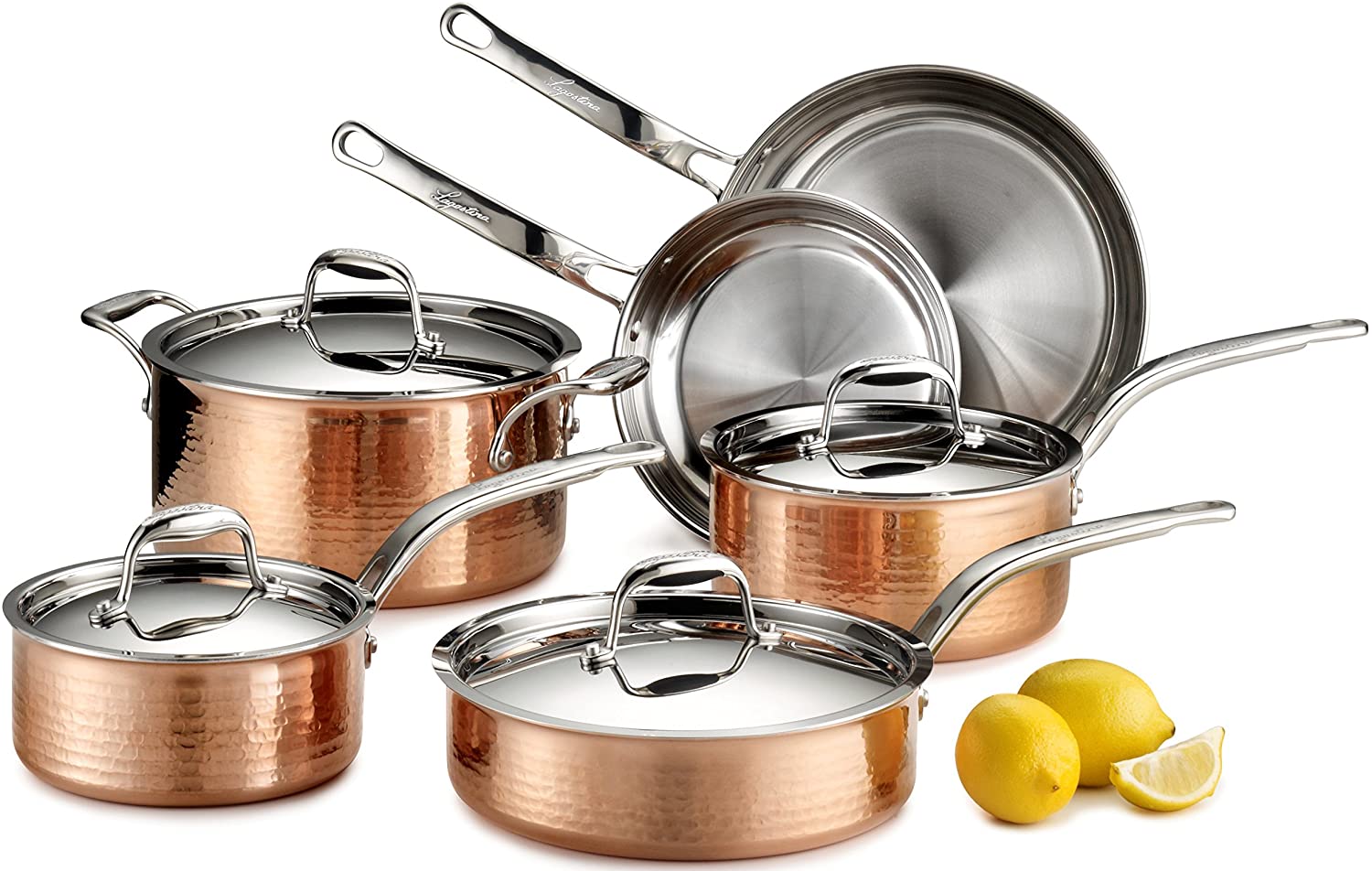 To ensure that you have high-quality cookware and not just any old piece lying around, look for cookware made in Italy. Here are three reasons why you should invest in high-quality Italian cookware: Reliable, Long-lasting, and Value-driven. Let's take a look at Italy's top cookware brands.
Lagostina – Hammered Copper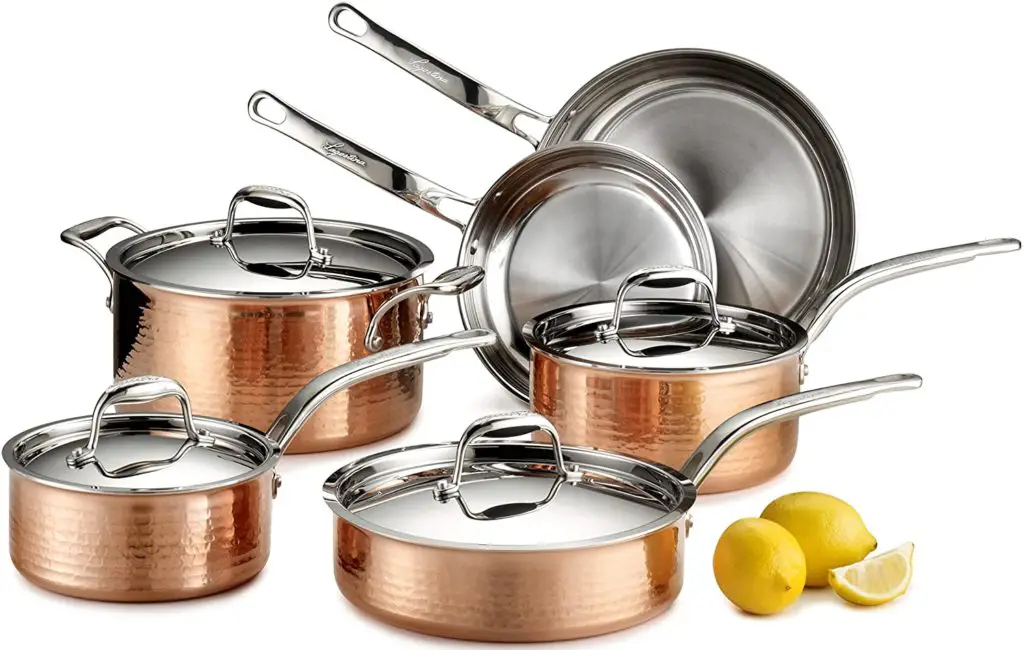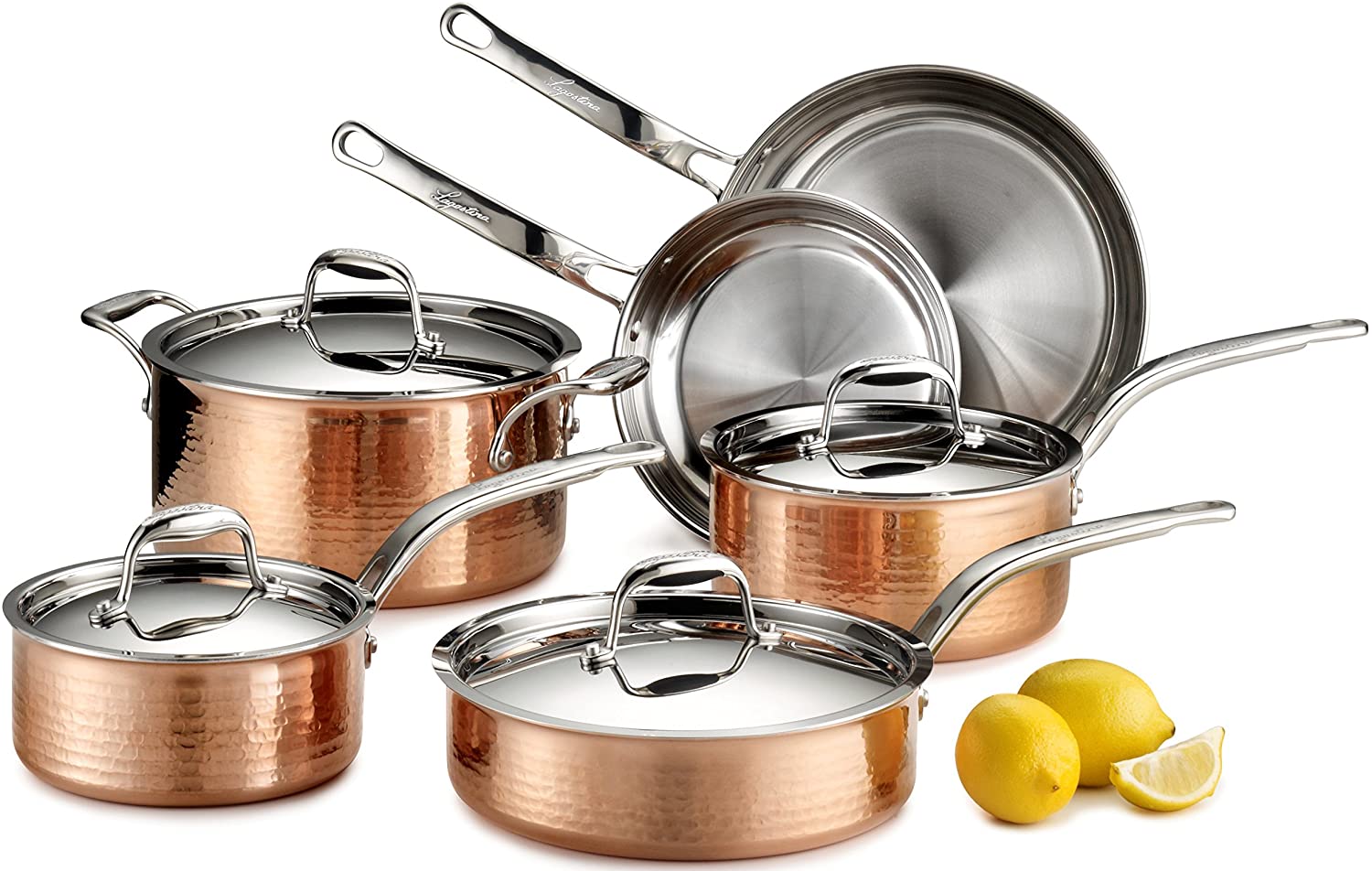 Lagostina is one of the oldest cookware companies in Italy. It was originally founded in 1901 in Italy by Carlo and Emilio Lagostina with the help of their families.
If you are looking for the best cookware made in Italy, then Lagostina may be one of the best brands for you. This is one of the oldest cookware brands from Italy and has been making some high-quality, durable, and affordable cookware. Their hammered copper cookware is one of the most popular as well as their stainless steel line. You can find various cookware collections to choose from depending on your needs.
Related: Henckels Capri Notte Granitium Reviews
Ballarini – Parma Nonstick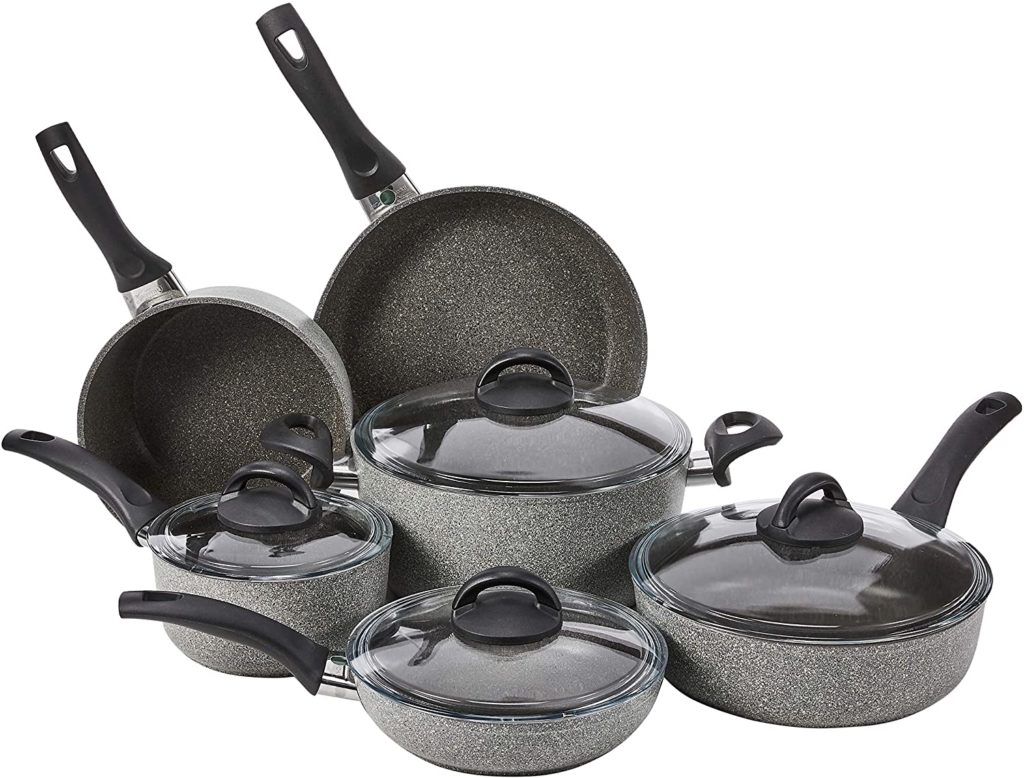 The first thing to know about Ballarini's cookware is that they are all made in Italy. The Italian brand has been around since the 19th century and their longevity shows in the quality of their products. Italian chefs know that you can't beat a high-quality cooking experience and most of them choose Ballarini when they look for quality cookware that will last. Their cookware is perfect for everyday use as well as more gourmet cooking because it has even heat distribution and outstanding durability.
The brand has been a major player in the kitchenware industry for over 2 centuries now. Ballarini aims at producing contemporary cooking items but with classic designs that would be valued by future generations.
Related: Check out our article on Granitestone blue review
Hestan – Titanium Stainless Steel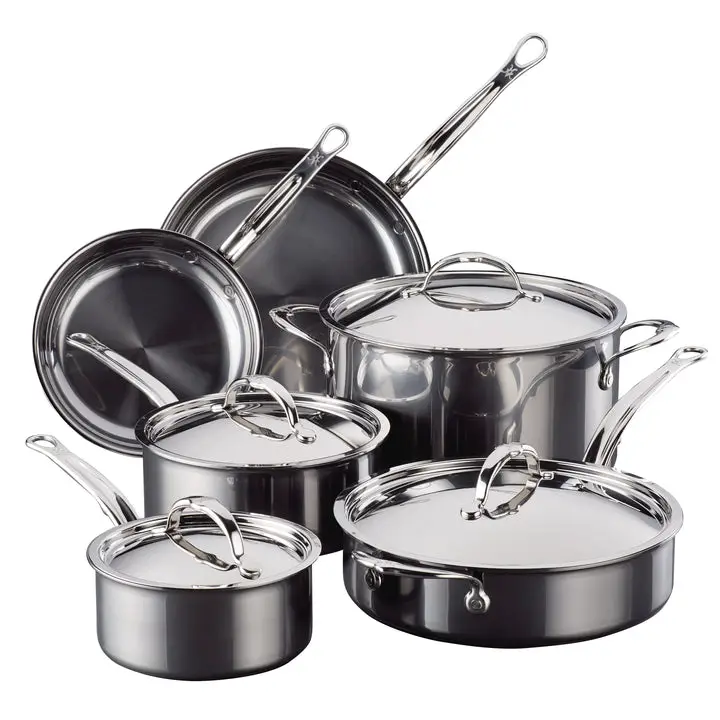 Hestan has been making high-quality Italian cookware since 1970. It is one of the most reputable cookware brands for hard-anodized aluminum cookware available on the market today.
Adding a healthy touch to your cooking is easy when you cook with Hestan hard-anodized aluminum cookware. Anodized aluminum cookware has some unique properties. As a result of the hard anodizing process, there are no pores or open spaces in the aluminum. This seals the aluminum and further protects it from reacting with acidic foods.
If you are looking for the best aluminum cookware and want to buy from a brand that will stand by its product and give you excellent customer service then Hestan is the brand for you.
Hestan's mission is to inspire creativity through cooking while offering high-quality, stylish products to its customers—products that can provide a lifetime of culinary enjoyment.
Related: Titanium Cookware Pros and Cons
Cookware Made in Belgium
When you're looking for the best cookware made in Belgium, Demeyere is the name to remember. The family-owned company has been making quality stainless steel cookware since 1908 and has a reputation for excellence that spans the globe.
They take pride in their products and strive to produce only the best quality cookware possible.
Demeyere – Stainless Steel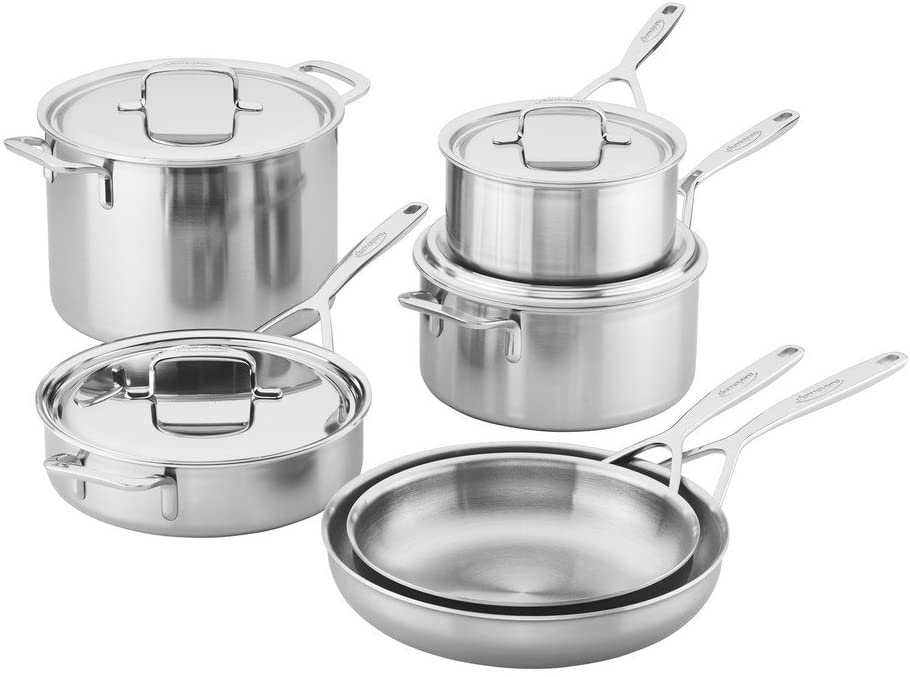 The company is based in Belgium but ships worldwide. Demeyere has been manufacturing kitchenware since 1908 and continues to be one of the leading manufacturers of stainless steel cookware today.
The company offers products that are very durable and can be used over a long period of time without any damage being done to them. They even come with a warranty! If you purchase one of their products, You will not have to worry about rusting or discoloration due to excessive use or improper cleaning techniques either.
The amazing thing about these pots and pans is that they are also dishwasher safe! This means that you do not have to worry about scrubbing off food particles from your dishes before putting them into your dishwasher machine so they will come out clean after washing them; all you need is warm water and detergent – then voila! Your dishes will be sparkling clean when they come out of the dishwasher machine ready for use again!
Check out our review on Bergner Cookware
Cookware Made in Switzerland
One of the most notable brands of cookware made in Switzerland is Swiss Diamond. This brand makes different types of cookware, including skillets, saucepans, and casserole pans. The company claims that they make their cookware to last for decades.
Swiss Diamond – Diamond Infused Nonstick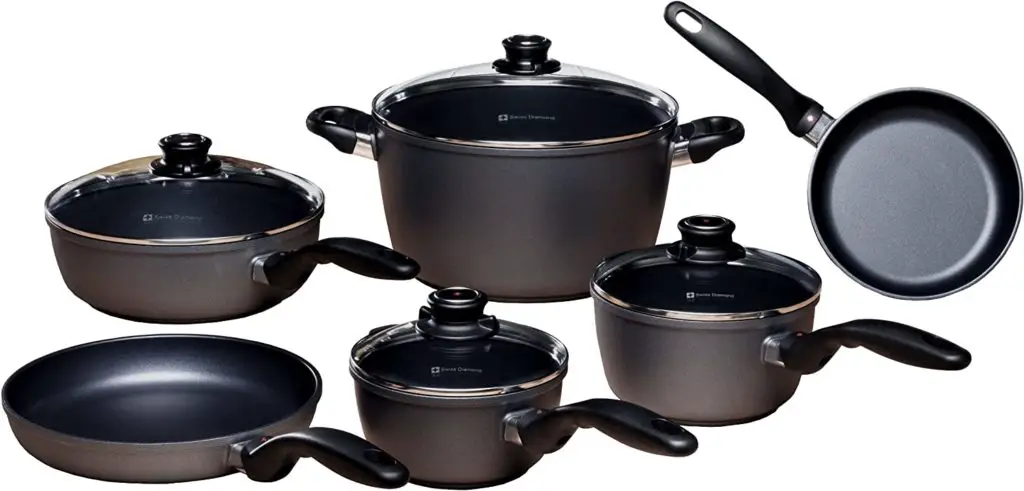 Swiss Diamond is a cookware company that started in 2001. They are a manufacturer of nonstick diamond reinforced cookware, and they are one of the most popular brands in this category.
The company was founded by a Swiss chef who wanted to create a high-quality product that would last for years without rusting or tarnishing. He wanted to create something that could withstand the elements and be used in any type of environment.
The cookware is made using an advanced process that involves using diamonds to reinforce the surface of the cooking surface. The result is a nonstick surface that can be safely used with hot or cold foods without fear of burning yourself or destroying your food!
It offers a wide range of different designs, such as classic round shapes, square ones with flat edges, rectangular ones with rounded corners, or oval ones with rounded edges (the Swiss Diamond HD). The company also has a range of different sizes – there are 10-inch pans available as well as 12-inch pans.
Related: Best nonstick cookware made in USA
Thoughts on Cookware Not Made in China
As in any industry, there is always competition. There are a lot of companies that have some good cookware sets out there. You just have to make sure you choose the right one for your needs.
The above-mentioned brands are not made in China and have their own facility. If someone is looking for high-quality cookware made outside China then they should consider some of these brands mentioned above.
Related: Cookware made in Germany
Frequently Asked Questions
As the culinary landscape evolves, so do the preferences of discerning cooks looking for cookware that stands apart. If you're intrigued by the idea of cookware not originating in China, you're not alone. In this FAQ section, we address the most common queries that arise when exploring cookware options from different corners of the globe.
What countries make the best cookware except for china?
If you're looking for cookware made outside of China, good places to start are countries like France and Italy. Both nations have a long history in manufacturing pottery and ceramics—the perfect foundation for creating high-quality cookware.
What is the benefit of buying cookware not made in China?
Cookware not made in China often has higher quality materials and craftsmanship, as well as it supports local economies and reduces reliance on one country for manufacturing.
Is cookware not made in China more expensive?
It depends on the brand and material used, but generally, cookware not made in China may be more expensive due to higher quality materials and craftsmanship.
Are there any environmental benefits to buying cookware not made in China?
Yes, buying cookware not made in China may reduce the carbon footprint associated with shipping and manufacturing from overseas. Additionally, supporting local economies may have positive environmental impacts.
Can I still use my current cookware made in China?
Yes, you can still use your current cookware made in China, but it is important to be aware of any safety concerns and make informed decisions when purchasing new cookware.