One of the most common questions I get asked is "what's better, Wusthof or Shun?" And it's not easy to answer.
Shun and Wusthof are two of the best knife brands in the world, and they each offer their own styles, types, and even pricing options. It can be hard to decide between them if you're trying to pick out your first set of knives or if you're ready to invest in a set with some serious longevity behind it.
This article will lay out everything you need to know about Wusthof vs Shun knives so that you can make the right decision when it comes to choose which brand will suit your needs best.
History of Wusthof Knives:

Both Wusthof-Trident of Solingen, Germany, and Shun of Sakai City, Japan (often referred to as The Cutlery Capital of Japan), have been producing world-class cutlery for decades.
Wusthof knife brand has been around since 1814 when they made their first knives for butchers. In 2013, one of their knives was voted best kitchen knife ever in a poll conducted by Cooks Illustrated.
History of Shun Knives: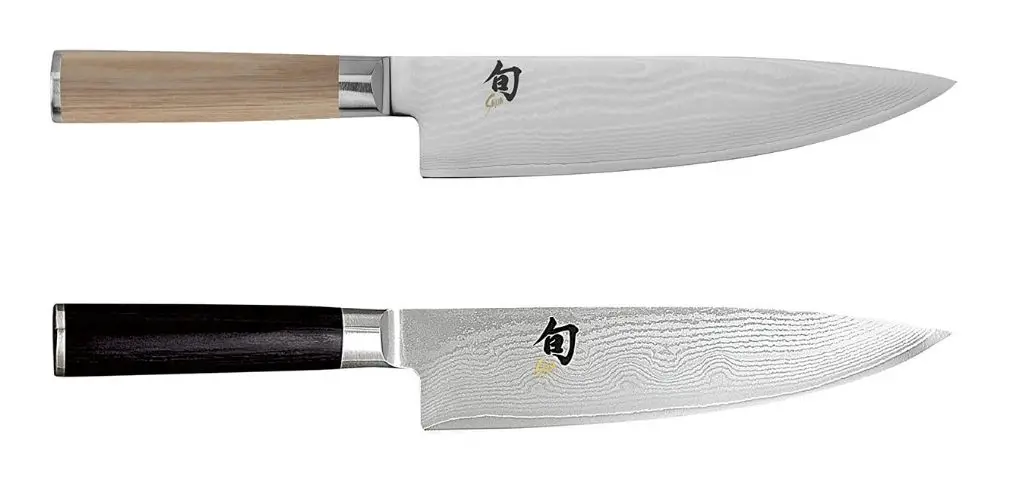 Conversely, Shun brand was founded in 2002 and has specialized in manufacturing chef knives and kitchen knives. Till now, the company has expanded the product range and launches a wide selection of cutlery including a paring knife, bread knife, serrated knife, and other kitchen tools.
Shun is well-known for their exceptional knives, and many cooks have been loyal to this brand for years.
What's the Difference Between Wusthof Vs Shun Knives?

German brand Wüsthof and Japanese brand Shun. Both make their knives in their countries of origin, though other Asian companies copy each brand's style. Each knife boasts its own reputation for superior craftsmanship. However, when comparing them side by side there are some notable differences between these two top knife brands.
Wusthof vs. Shun is a bit of a classic debate in the Knife Industry, so I'm going to go ahead and break down some of the key points for you.
Quality:
Forged in Germany by experienced artisans, Wusthof knives are exceptionally well-made. They're heavy, durable knives that will last you for years if properly cared for—and they certainly cost less than their value in money.
By contrast, Shun knives are lightweight Japanese cutlery. Made with high-carbon stainless steel that holds an edge remarkably well, they're exceptionally sharp out of the box and stay sharp through repeated use.
Design:
Design plays a huge role in knife quality. A well-designed knife with no imperfections will not only cut better but will last longer. In terms of design, two aspects influence a knife's quality—materials and craftsmanship.
Materials refer to what a blade is made out of, while craftsmanship refers to how well it's made. Each brand offers its own unique design. When deciding between these two knife brands, it really comes down to what you prefer aesthetically.
Pricing:
While both manufacturers have a wide range of prices, you can expect a higher price point from Shun knives—for a basic set, expect to pay around $150 for a starter. If you're buying individual pieces from your favorite cookware store, you'll generally find that their knives are priced similarly to knives from brands like Cutco or Henckels. In general, Japanese brands tend to be pricier than German ones.
Blade Material:
There's no doubt about it: German steel is some of the best in the world. It's harder, thicker, and more durable than blades manufactured in other countries like Japan or China. So if you're looking for a lifetime knife that will hold its edge for years to come, go with a German-made knife like Wusthof.
Shun Blade Materials: VG MAX, VG 10, and SG2
Wusthof Blade Material: High Carbon Stainless Steel (Thicker than Japanese blade materials)
Design of Blades:

Wusthof has a "Granton" edge, which is when there are little divots in the side of the blade. This style of the blade helps reduce drag when slicing through food. Shun's blades do not have any divots in them.
Edge Angle:
When it comes to your kitchen knives, an important consideration is edge angle. The edge of a knife refers to both its sharpness and pointiness. One way to measure edge angle is by looking at how much space there is between each side of a knife's blade when viewed from above. A double-beveled knife will have two separate edges, with one on each side of its blade, while a single-beveled one will have only one edge.
Shun Chef Knives have an Edge angle of 14° on each side.
Wusthof Chef Knives have an Edge angle of 16° Per Side
Handle Material:
A big difference between Wusthof and Shun knives is their handle material. While both brands offer knives with high-quality handles, there are differences in weight, durability, ergonomics, comfort, etc. Here's a look at some of these materials.

Shun uses Pakkawood, Rosewood, Tagayasan (or wenge), and Textured PP/TPE (polypropylene/thermoplastic elastomer) Handle Materials.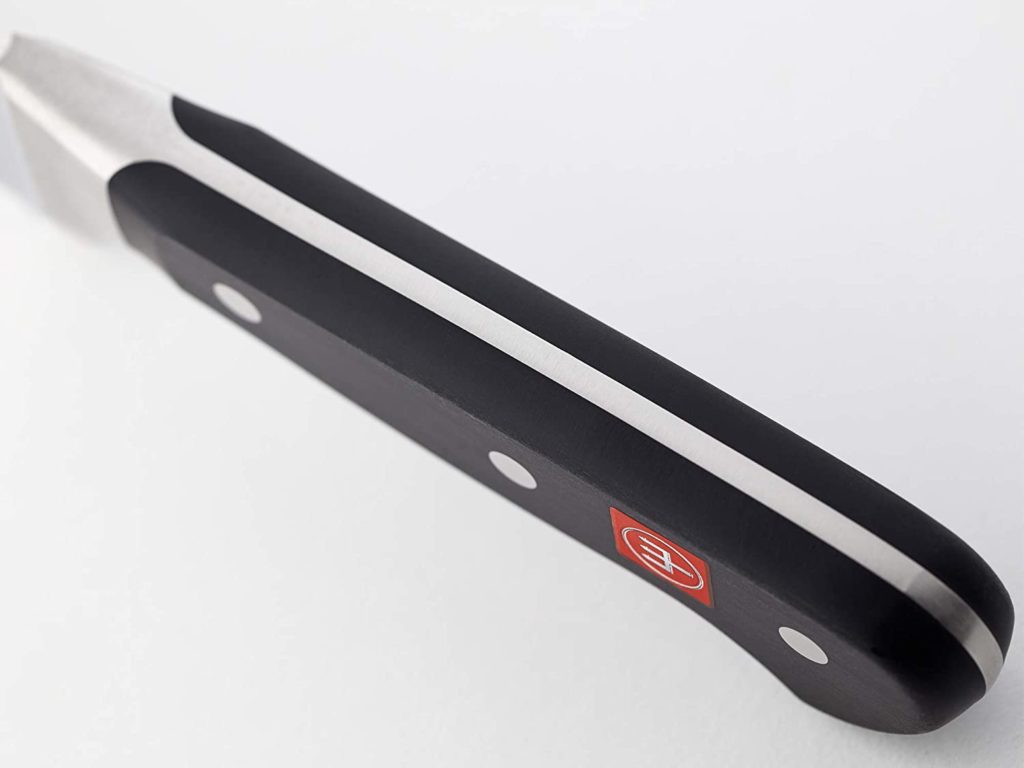 Wusthof use polypropylene, Polyoxymethylene handle materials.
Cleaning:
We recommend wiping both these knives off after every use. If you keep your knives out on a wooden board or magnetic strip, dry them thoroughly before putting them away.
Lastly, avoid washing them in a dishwasher.
Sharpening:
When it comes to sharpening, there are three things you can do: sharpen the knives yourself using a whetstone; take it to a professional for sharpening or buy pre-sharpened blades.
Weight:
If you were to hold both a Shun knife and a Wusthof knife in your hands, one of your first thoughts might be: The Wusthof feels heavier. There's a reason for that: it's made of high carbon steel, while Shun knives are forged from VG Max or VG 10 stainless steel. The heavier weight means more stability while chopping and slicing.
Warranty:
One of the most important things to consider when looking for a knife set is whether or not it comes with warranty coverage. Both knife-makers offer limited lifetime warranties.
Shun vs Wusthof Product Lines:
Shun has 11 product lines.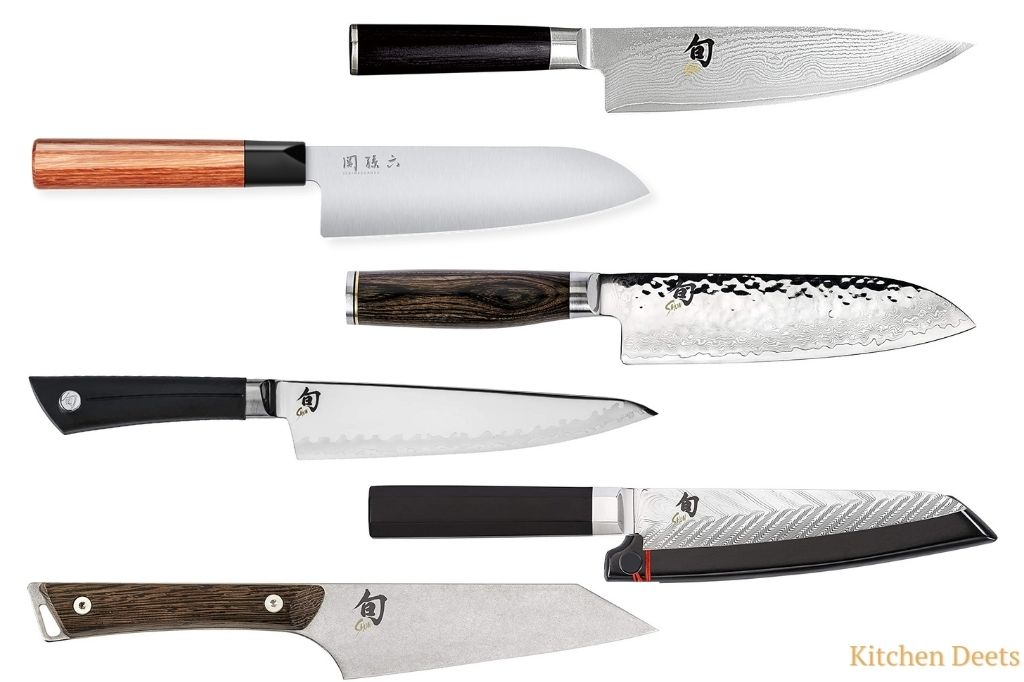 Classic
Classic Pro
Kanso
Hikari
Kaji
Fuji
Premier
Sora
KAI
Blue
Dual-Core
Wusthof has Six Product Lines: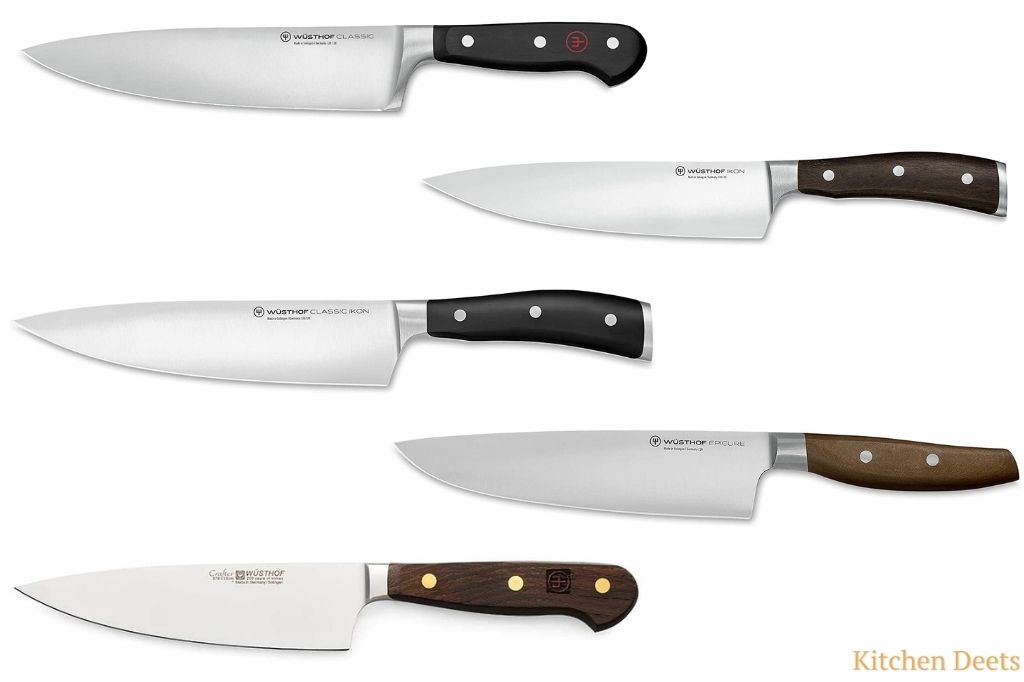 Classic
Classic Ikon
Ikon      
Grand Prix II       
Epicure                
Crafter 
Are Shun knives better than Wusthof knives?
Both Shun and Wusthof are incredible brands of knives. They both make their knives using different materials, and each knife has its own purpose. But when it comes down to it, there's one thing that sets them apart—Shun knives are best for delicate jobs, and Wusthof knives are best for tough jobs.
Final Thoughts:
When it comes to high-end knives, you can't go wrong with either brand. Both are manufactured with precision and quality craftsmanship. Plus, both companies are highly respected in their respective countries. Wusthof makes high-quality German knives that are durable and sturdy, whereas Shun makes Japanese cutlery that is not only attractive but also quite sharp.