Two brands, two companies, two preferences. The battle of Shun vs Global is unlike any other battle you've seen before. I'm not only talking about the physical battle (although that does come up), I'm talking about the behind-the-scenes battle between Shun and Global in a quest to become the ultimate Japanese culinary cutlery brand.
Both are two of the most popular cutlery brands in the world today, but these two companies have many similarities and differences. In this guide, we'll take a look at the two brands and see how they stack up against each other in terms of quality, affordability, and design.
Let's start with some basics about them.
Our team of experts thoroughly researched each product we considered in our review. For more, read our review policy. We may earn an affiliate commission if you buy from our link at no extra cost to you.
About Global: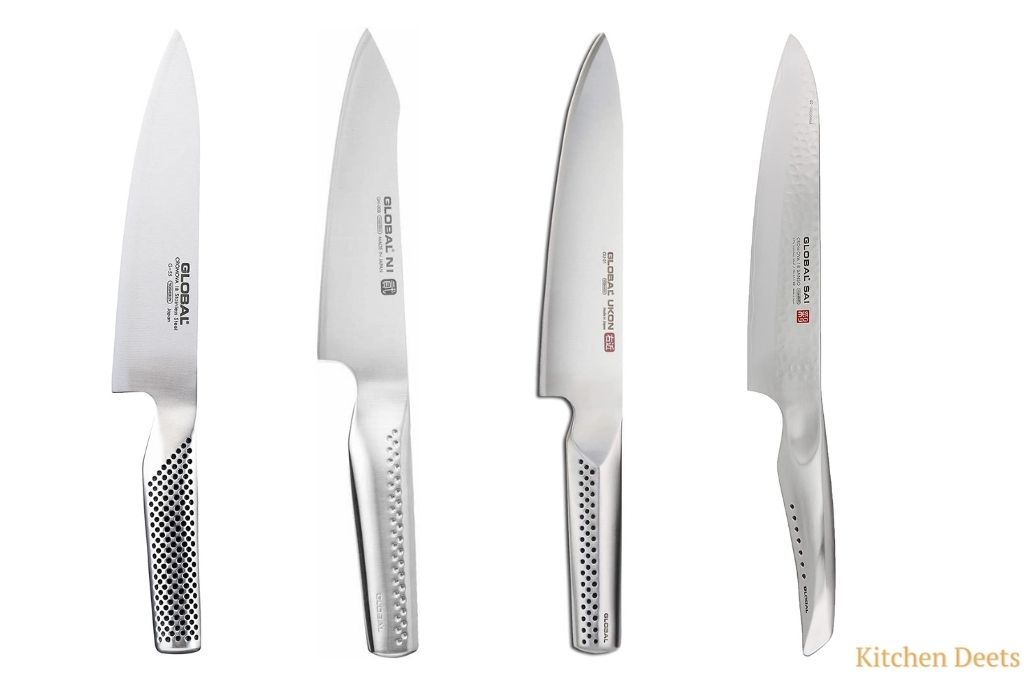 Global knives are well-known for their exceptional quality, sharp blades, and durability. The brand was started in 1985 by Komin Yamada who wanted to create kitchen knives that were stronger than those made by European brands like Wusthof or Henckels. Today, Global is renowned for its product quality which it achieves through a number of different ways.
The company produce high-quality knives that are coveted by both professional chefs and home cooks. Their commitment to innovation has made them one of today's most popular brands, but they haven't forgotten their roots; they continue to draw inspiration from Japanese knife-making traditions. Like many Japanese brands, their knives reflect a refined simplicity that makes them beautiful as well as functional.
About Shun: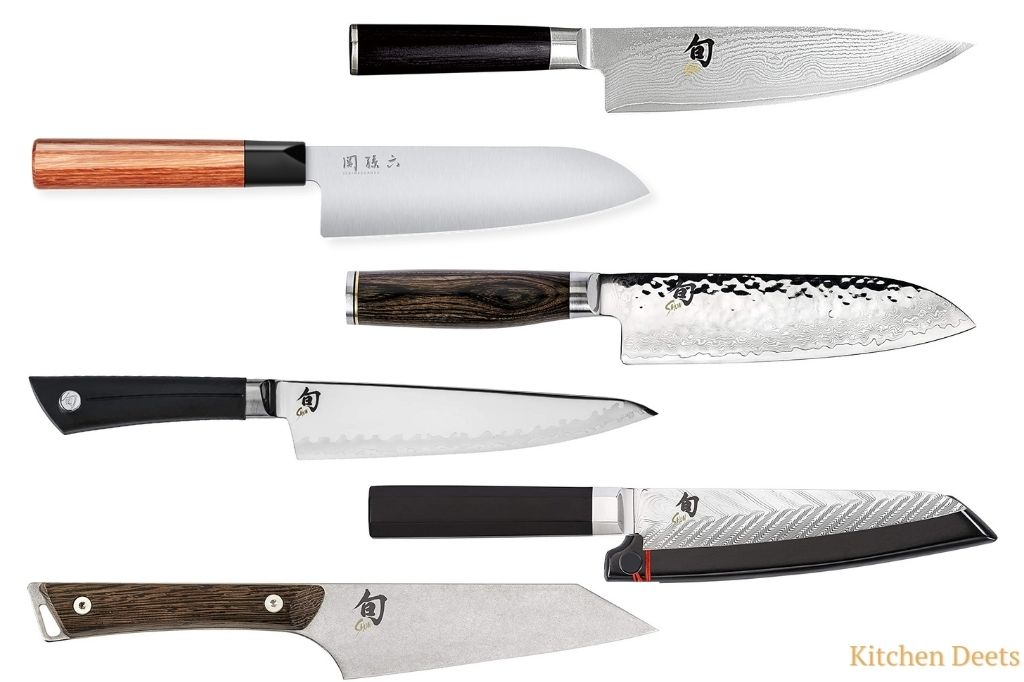 Shun was founded in 2002 by KAI Group, Ltd., a kitchen utensils company based in Japan. Shun specializes in Japanese-style cutlery, offering everything from high-end kitchen knives to starter sets for home cooks. In recent years, they have expanded their product line to cater to a wider audience of cooks, both professionals and home users alike.
Chef de cuisine Charlie Trotter said of these knives, "They're like Japanese racing cars; designed for one thing only—to go fast."
Similarities Between Shun Vs Global:
The two brands have a lot in common yet there are some subtle differences to be aware of as well. Here we will discuss major similarities between them.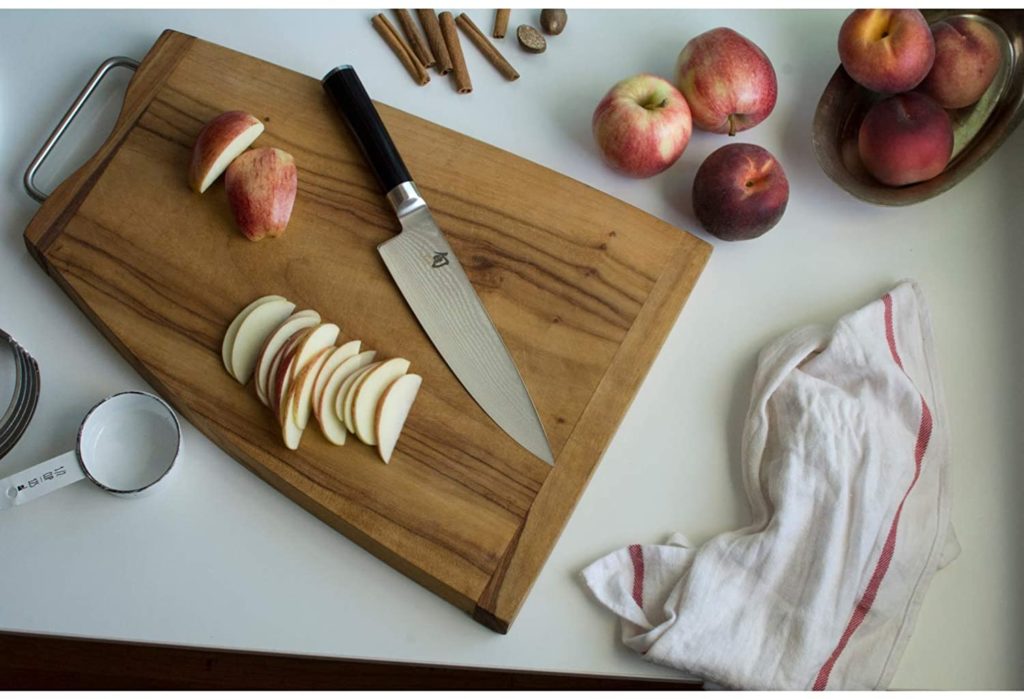 Popularity:
Global is better known for their price point while shun is well known among professionals. Both manufacturers are very popular choices.
Brand integrity:
Both manufacturers are very well known in the industry of kitchen cutlery. Both companies have been around for decades, so they are backed by large companies.
High Quality Knives: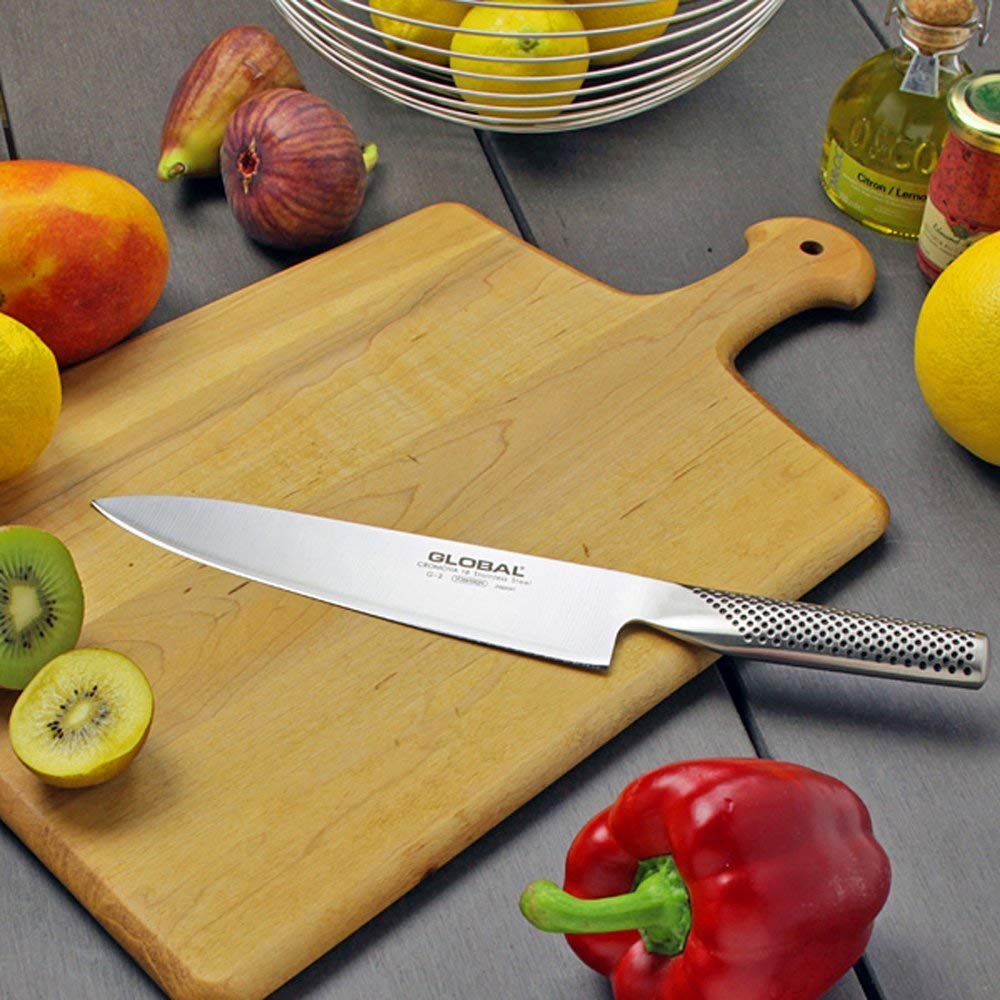 Both brands produce high quality knives that perform well, but each brand has its advantages. For instance, Global is known for having a wide range of great knives that can be purchased at a lower price point. Additionally, Global knives have a finish that makes them more resistant to rust. On the other hand, Shun blades are sharper out of the box and hold their edge longer than Global knives do.
Sharpening Of Knives:
Shun and Global both knives are sharpened to a 10 – 16 degree angle on each side. Creating a "V" shaped opening in the sharp edge of the knife. The reason for this type of sharpening is so that bones can be cut with ease. If you have ever tried cutting through a chicken or a rib of beef with a dull knife, you know how challenging it can be.
Differences between Shun and Global:
While both companies have been making cutlery for decades, they've grown to produce some major differences in their product lines, quality, and customer service. They may seem similar at first glance but there are actually a few key differences between each of these brands. If you're looking to invest in a new knife set or individual knives for your kitchen collection, it's important to understand these disparities.
Blade Steel:
The biggest difference between these two brands is that Shun uses VG-MAX steel, while Global uses Chromova18. Many people believe that VG-MAX is superior because it's harder than most other steels, but some say that because of its hardness, it's more prone to chipping or breaking under pressure.
Edge Retention:
Shun Classic Japanese knives are made from a more rust-resistant high-carbon Japanese steel that remains sharp longer.
Global knives (by Yoshikin) on the other hand, are also made from Japanese steel, but the composition is slightly different, which makes them softer. The softer composition leads to durability, but also means they lose their edge quicker.
Handle Material: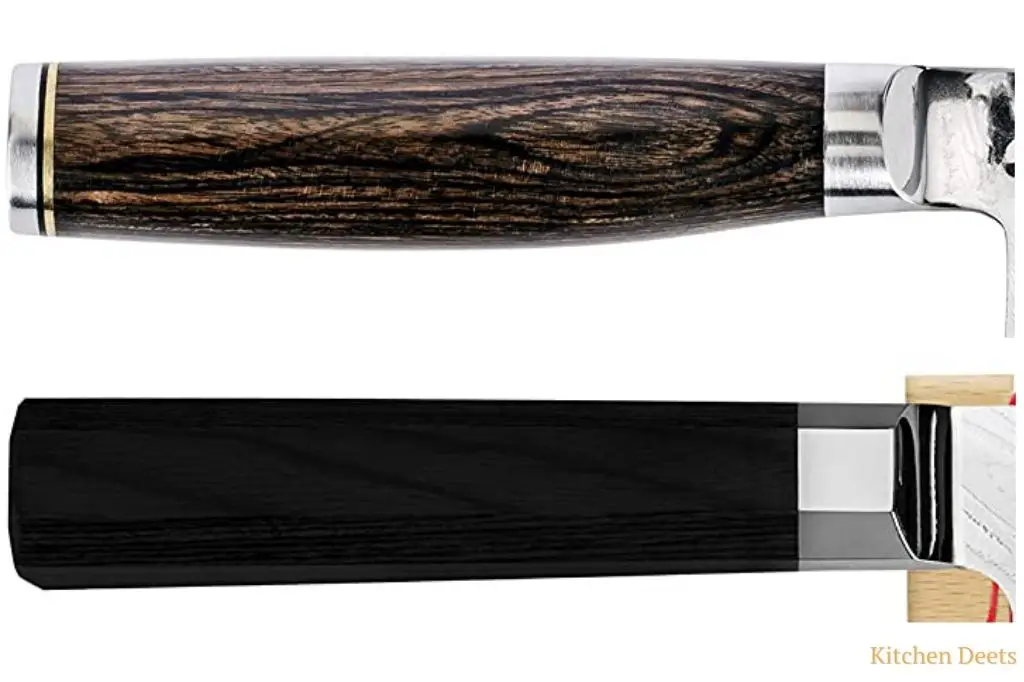 Shun has a distinctive "D" shaped Pakkawood handle which is preferred by some people over the traditional handle of the global knives. Pakkawood is hard and durable material, ideal for kitchen implements such as knives and cutting boards.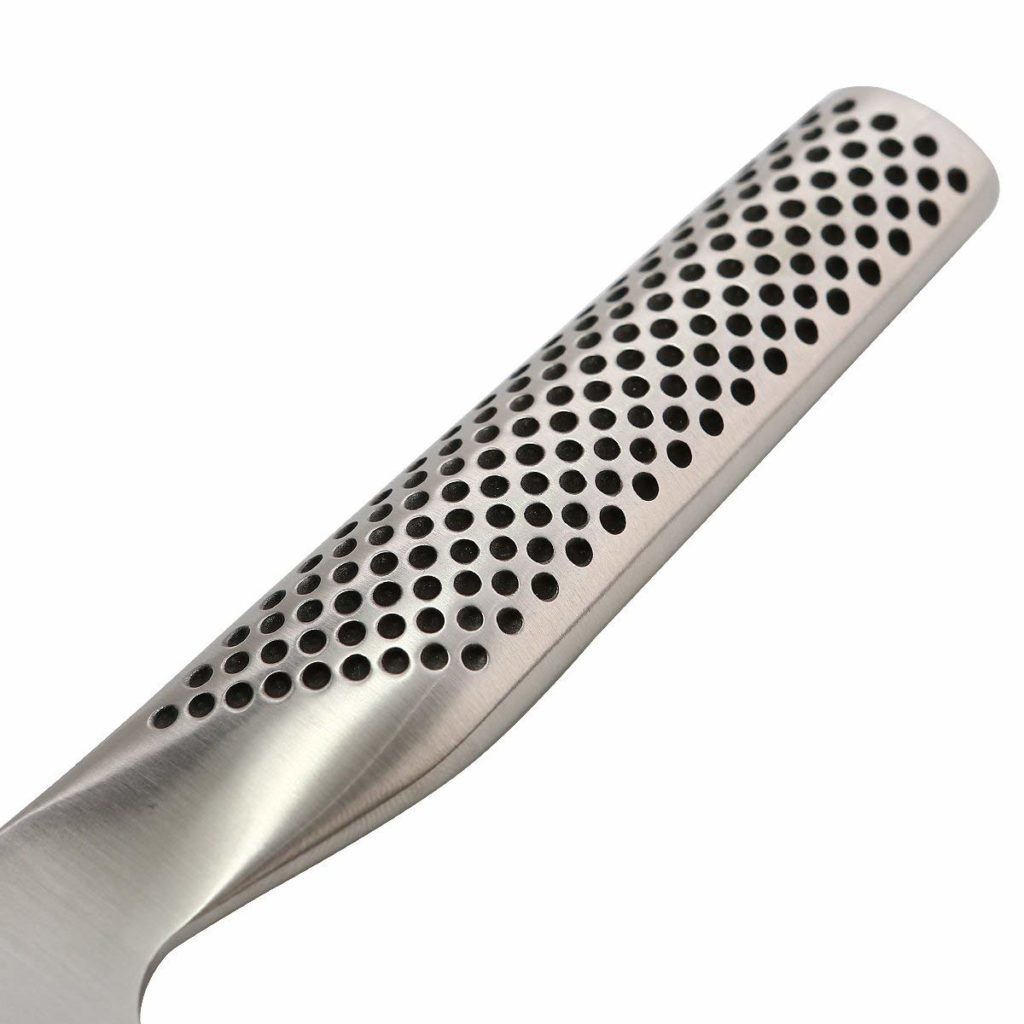 In Contrast, Global knives uses steel handles that have dimples to provide grip for fingers. This firm grip on the knife allows hands not to slip when slicing and dicing ingredients, giving you more control of your cuts.
Price Difference:
The price point is a huge factor that most people looking to purchase these knives will consider. Shun knives are a little pricier than global knives. For instance, Shun knives on average cost $150 whereas, Global knives on average cost $120.
8 inch Chef Knife from Shun:

The Shun Classic Chef's Knife features an 8-inch blade that is perfect for small jobs like chopping garlic or slicing herbs. The blade is made from VG-MAX Japanese steel and uses a Damascus steel pattern. This means it is super sharp and can cut through tomatoes like butter, but also means it can be prone to rust if not properly maintained. One of its best features is that it comes with a lifetime warranty against manufacturing defects.
8 inch Chef Knife from Global:

Global 8 inch Chef Knife is very popular with chef around the world. It's an all-purpose knife that can jack-of-all-trades in the kitchen. Additionally, it is versatile enough to mince herbs, slice food items like vegetables, cut meat, and even smash garlic.
The Global G-2 8-inch Chef's Knife is a breakthrough in knife technology. Hardened to a Rockwell Hardness of 56, this knife will stay sharper longer than most traditional knives. A revolutionary process in sharpening creates a blade that is hard, sharp and incredibly durable.
Lastly, Handles are sand weighted for perfect balance. And a 2-year warranty against defects is feather in cap
Conclusion:
Since both of these knives are known for their durability, sharpness, and classic looks, there really isn't a clear cut winner between them. It's all about what each individual needs in a knife. Those looking for a multi-purpose knife should get a Shun. On the other hand, those who want to get into Japanese cutlery without breaking their bank account should get a Global.